André Orban's Home Page


Version française
Powered by IP2Location.com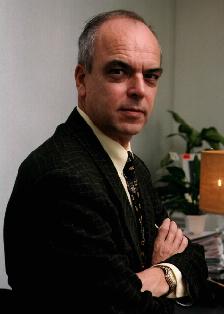 Welcome to my web site

I live in Brussels, the Capital of Belgium and of Europe, and I work as a chemical engineer at the European Chemical Industry Council (CEFIC). You will find more about me here!

From 1993 to 1998, I was living in Ferney-Voltaire (France, near the Swiss border) and I worked for the United Nations in Geneva (Switzerland). The city of Ferney-Voltaire didn't have a web site: I therefore developed a guide to this city. I have also created one for a French village that bears my name: Orban, near Albi (Tarn), and for a Spanish village with the same name: Orban in Galicia.

One of my hobbies is aviation, and particularly commercial airliners. Another hobby of mine is photography. Finally, I am interested in the roots of my family and in the etymology of my surname.

Owing to all my centres of interest, my site has 7 main parts:

I also invite you to see my wife's website, Teresa's Home Page, which contains a large section on her maiden name Stepien

Another page lists my favourite links in fields not related to the ones above.

And finally, you are invited to post to my blog.

Search this site

Search and buy books, CDs, etc. on any of the above topics:

Want to join an interesting discussion forum for Belgians? Check this link: Carabistouille, whose symbol is the butterfly hereunder.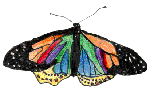 Sign My Guestbook View My Guestbook
Home | About me | Ferney | Orban (France) | Orban (Spain)
Chemistry | Airliners | Photography | The Orban's | The Stepien's | Links
---
You are visitor nr.
of this page since 15 July 2002.
Counter courtesy of


Statistics for this page by NedStat USA

---
You are viewing http://andreorban.tripod.com/index.html If you have comments or suggestions, e-mail me at
Last updated on 15 February 2008
Copyright © 1997-2008 André Orban